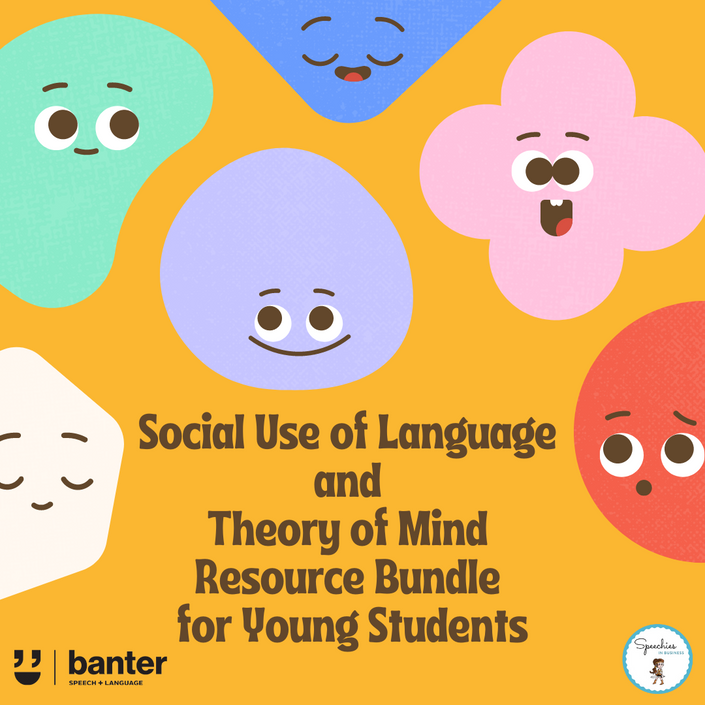 Social use of Language and Theory of Mind Resource Bundle for Young Students
Over 75 pages of Low-Prep Resources for Instant Download!
Language content (vocabulary and semantic knowledge) and structure (phonology, morphology, and syntax) are important. But so, too, is how we use language in social situations. Students' social use of language, also known as pragmatic language, should always be a goal at school.
But what does it involve? See the second thumbnail for a summary.
To succeed socially, students need to develop a theory of mind: to understand that other people have their own thoughts, wants, motives and feelings. Janet Wilde Astington defines Theory of Mind as: "…our understanding of people as mental beings, each with his or her own mental states".
We use Theory of Mind to explain our own behaviour to others (e.g by telling them what we think and want). We also interpret other people's speech and behaviour by considering their thoughts and wants. To read more about this, and for links to free resources, check out:
For children with social language difficulties, we recommend play-based, peer mediated therapy. You can read more about this research here:
But what can we do in school-time to help students to develop their perspective taking, verbal reasoning, and theory of mind skills, either one-to-one, or in groups? In this bundle, we have included several resources we use in our practice to stimulate the discussion and to practice social use of language in familiar contexts. Here's what you get:
We Are All Different, And Like Different Things. That's OK! A perspective-taking and first order theory of mind language resource for young school-aged children.
Blank's Level 4 and Theory of Mind Picture Resource: ~180 questions of Blank's Level and Theory of Mind questions for face-to-face and telehealth sessions.
How Does She Think He is Feeling: a second order theory of mind social picture resource with more than 140 Blank's Level 3 and 4 questions to promote the modelling and learning of social and verbal reasoning skills.
Social Use of Language Picture Discussion Pack: A social use of language resource with photographic picture cues to help young school-aged students to discuss different feelings, recount life events and experiences, explain simple procedures, develop scripts to meet and make friends, solve social problems, and draw simple inferences about social situations in familiar contexts.
We also include, as a free bonus, links to 68 free resources and tips to help students to improve their language skills by understanding what others are thinking and feeling:
Suitable for face-to-face and distance learning.
Connect with us, read our articles and find more resources at our speech pathology clinic:
Website: https://www.banterspeech.com.au/
Facebook: https://www.facebook.com/banterspeech/
Instagram: https://www.instagram.com/banterspeech/
Twitter: https://twitter.com/BanterSpeech
Your Instructor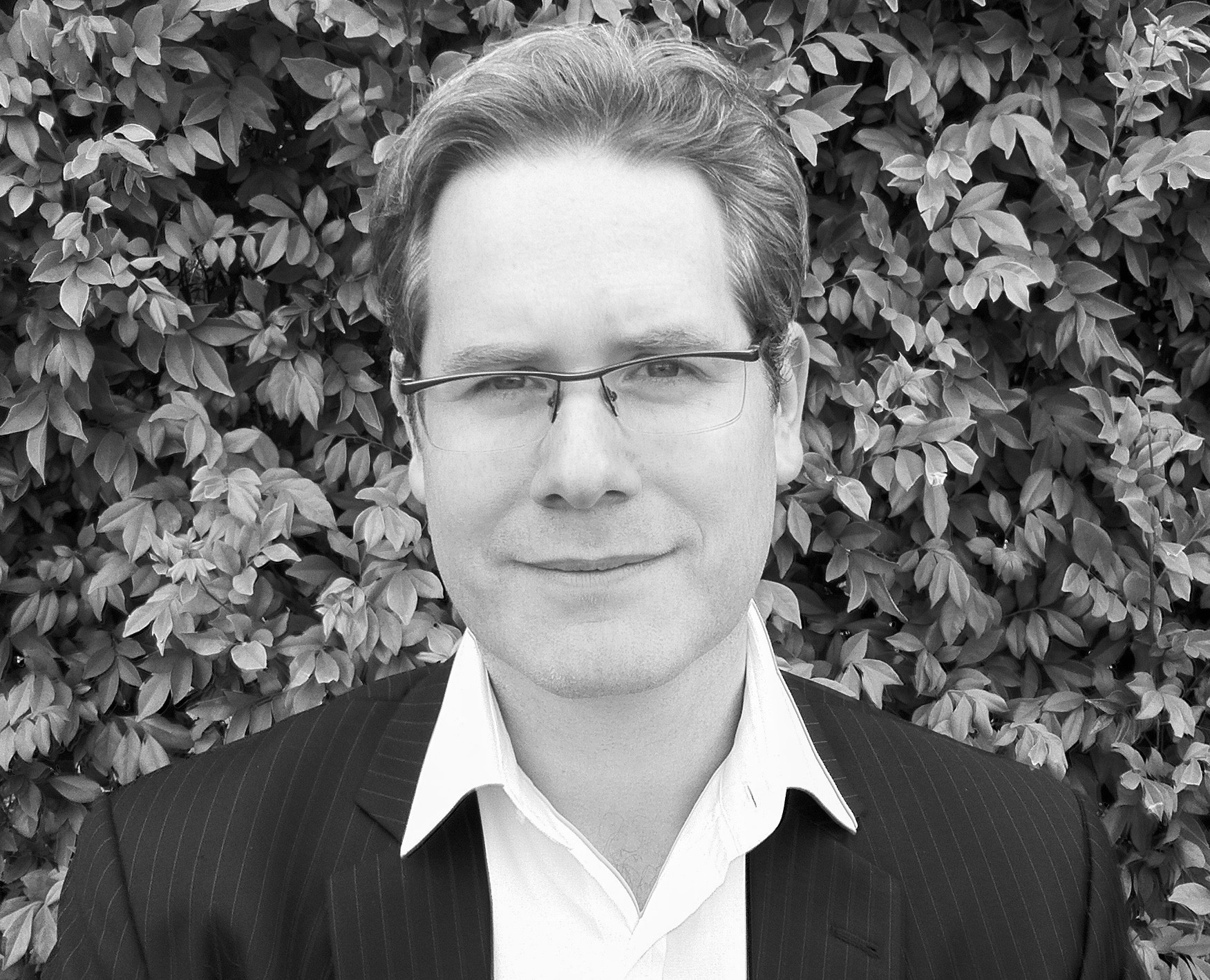 Known to many as Speech Bloke, David is a Certified Practising Speech Pathologist, Lawyer, Author and Father. He is based in Sydney, Australia, where he helps adults and children with communication issues to speak for themselves.
David manages a busy private speech pathology clinic, and a publishing company for speech pathologists in private practice. He is the founder of Banter Speech & Language, and Speechies in Business. He is passionate about ethical practices and consumer rights and regularly guest lectures to speech pathology students and others on legal issues affecting the profession.
David holds a Master of Speech Language Pathology from the University of Sydney, where he was a Dean's Scholar, ranking first in his graduating year. He is admitted as a Solicitor of the Supreme Court of New South Wales and the High Court of Hong Kong, and lived for 8 years in Hong Kong. David is a Certified PESL Instructor for accent modification. He is a Hanen- and LSVT LOUD-certified speech-language pathologist with post-graduate training in the PreLit early literacy preparation program by MultiLit, the Spalding Method for literacy, and Voicecraft for voice issues.
Prior to becoming a speech pathologist, David was a senior lawyer at a US Investment Bank and, before then, worked for global law firms in Hong Kong and Sydney. He knows what it takes to communicate professionally and to compete in a globalised workforce.
Course Curriculum
The importance of understanding and telling stories
Available in days
days after you enrol
Resources
Available in days
days after you enrol
Frequently Asked Questions
How do I download the bundle?
All the resources are in a zipped file for easy, instantaneous download.
How long do I have access to the bundle?
How does lifetime access sound? After enrolling, you have unlimited access to this bundle for as long as you like - across any and all devices you own.