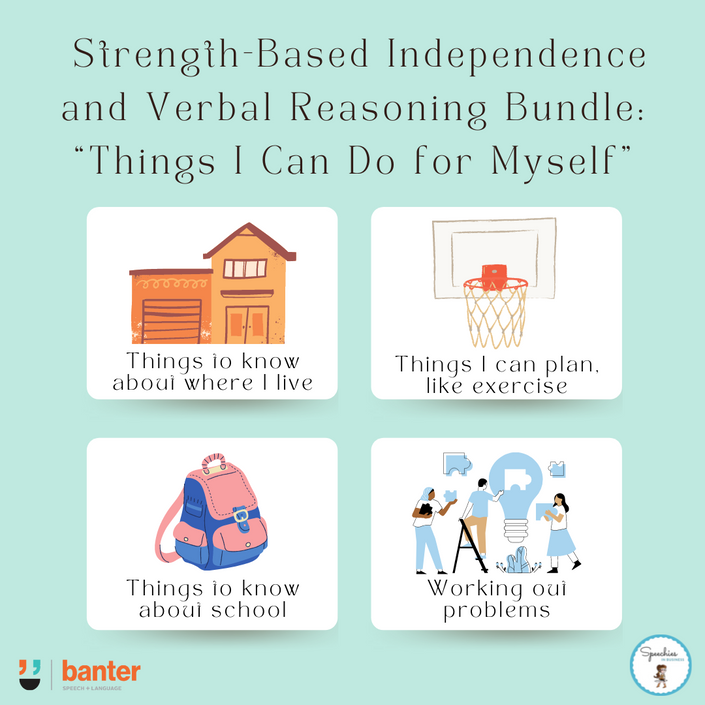 Strength-based, Independence/Verbal Reasoning Bundle: Things I Can Do for Myself
Over 150 pages of Low-Prep Resources for Instant Download!
We all want students to be happy, independent, well-behaved and well-liked. But, sometimes – despite our best hopes – they struggle. And few things in life are as stressful as seeing a child suffer as they withdraw from their friends and families, avoid activities, and become reliant on others to advocate for their needs.
Back in 2012, Kristin Loyous and colleagues reviewed peer-reviewed research on kids' happiness and observed that students who are well-liked also tend to be helpful, cooperative and emotionally well-adjusted. They also found that students who performed acts of kindness for others experienced greater increases in their acceptance by their peers.
This research suggests that, to help students to be happy and well-adjusted, we should seek to increase the number of times per week kids are expected to engage in helpful, pro-social activities, including chores for others' benefit. One simple way to do this is to establish expectations for kids to:
do small acts of good for others three times a week (e.g. giving mum a hug, sharing a toy with a sibling without squabbling, or completing chores without being asked); and
get out of the house, and do more social activities three times a week (e.g. visiting grandparents, playing team sports, or going for a long walk or bike ride as a family or with others).
Increasing independence by improving language and problem solving skills to help others
Many kids – including many children with language and other learning disorders – learn to be passive and helpless. When students struggle, it's natural for family members and others to rally round to help. But too much help – anticipating the child's needs and doing everything for them – can reduce children's opportunities to communicate independently – to make requests, solve problems for themselves, put things in order, generate ideas, and improve independence and self-confidence by knowing how to do things for themselves.
This bundle is made up of resources that embrace the theme of "Things I can do for myself". It includes:
Real World Things a Child Should Know Before School, including key position words, home address, places and directions.
Things I can do for myself: A Strength-Based Verbal Reasoning Language Workout, featuring causes/effects, sequencing objects, processing and producing negative questions, generating explanations, identifying causes and solutions, logical predictions, divergent thinking, drawing inferences from facts, explaining tasks in sequence, and things every school students needs to know.
Setting My Goals for this Year: An Oral Language Workout Targeting Functional Categories, subjunctive language, infinitives, modal verbs, calendar knowledge, and planning.
No-Prep Reasoning Conjunction Board Game featuring high frequency conjunctions and 40 story starters.
Reward/Surprise Chart: Things I do for Myself: to empower children to be less passive and more self-reliant.
All in all, this bundle contains more than 150 pages of resources designed to help children to help themselves, while also developing verbal reasoning and other language skills that will support them to participate more at home, school and in the community.
Connect with us, read our articles and find more resources at our speech pathology clinic:
Website: https://www.banterspeech.com.au/
Facebook: https://www.facebook.com/banterspeech/
Instagram: https://www.instagram.com/banterspeech/
Twitter: https://twitter.com/BanterSpeech
Your Instructor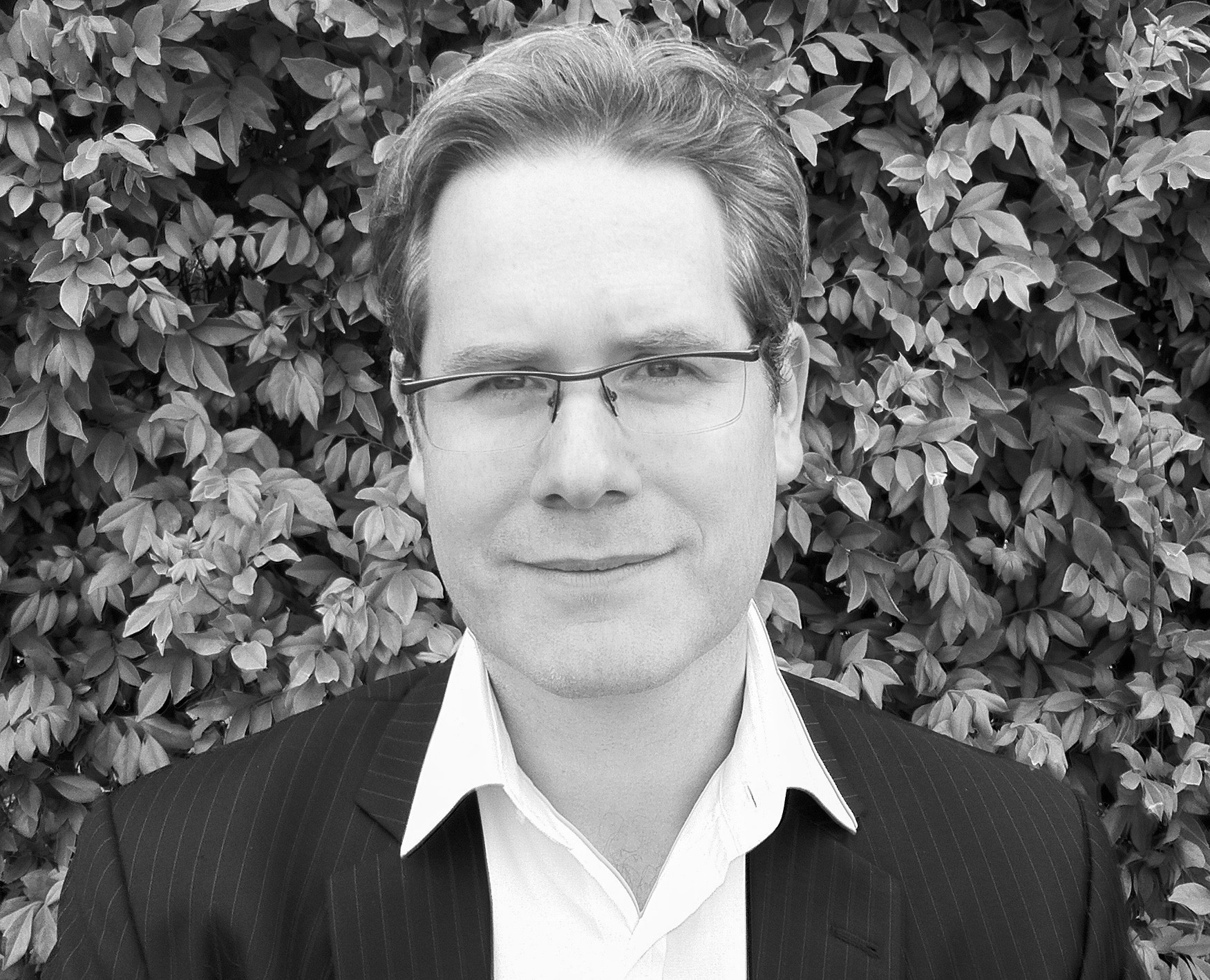 Known to many as Speech Bloke, David is a Certified Practising Speech Pathologist, Lawyer, Author and Father. He is based in Sydney, Australia, where he helps adults and children with communication issues to speak for themselves.
David manages a busy private speech pathology clinic, and a publishing company for speech pathologists in private practice. He is the founder of Banter Speech & Language, and Speechies in Business. He is passionate about ethical practices and consumer rights and regularly guest lectures to speech pathology students and others on legal issues affecting the profession.
David holds a Master of Speech Language Pathology from the University of Sydney, where he was a Dean's Scholar, ranking first in his graduating year. He is admitted as a Solicitor of the Supreme Court of New South Wales and the High Court of Hong Kong, and lived for 8 years in Hong Kong. David is a Certified PESL Instructor for accent modification. He is a Hanen- and LSVT LOUD-certified speech-language pathologist with post-graduate training in the PreLit early literacy preparation program by MultiLit, the Spalding Method for literacy, and Voicecraft for voice issues.
Prior to becoming a speech pathologist, David was a senior lawyer at a US Investment Bank and, before then, worked for global law firms in Hong Kong and Sydney. He knows what it takes to communicate professionally and to compete in a globalised workforce.
Course Curriculum
Taking a strength-based approach by focusing on independence and participation
Available in days
days after you enrol
Resources
Available in days
days after you enrol
Frequently Asked Questions
How do I download the bundle?
All the resources are in a zipped file for easy, instantaneous download.
How long do I have access to the bundle?
How does lifetime access sound? After enrolling, you have unlimited access to this bundle for as long as you like - across any and all devices you own.